Images/date/200607
From JJSWiki
src=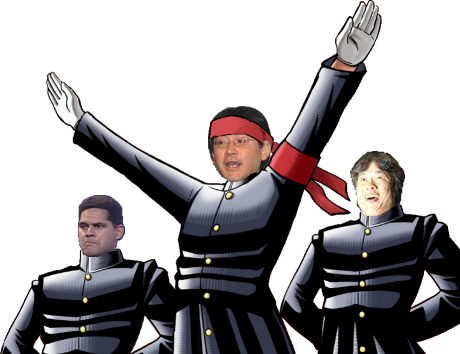 And now the Nintendo exec version of last month's Ouendan pic.  Left to right: Reggie Fils-Aime, Satoru Iwata, Shigeru Miyamoto.
src=

And here what I was originally going for.  Someone else made most of the comic; I just pasted the Ouendan guys over with my Nintendo exec version.  The idea is that Ken Kutaragi sees PSP losing to DS in sales, calls for help from Ouendan, and gets... them.  Uh-oh.
src=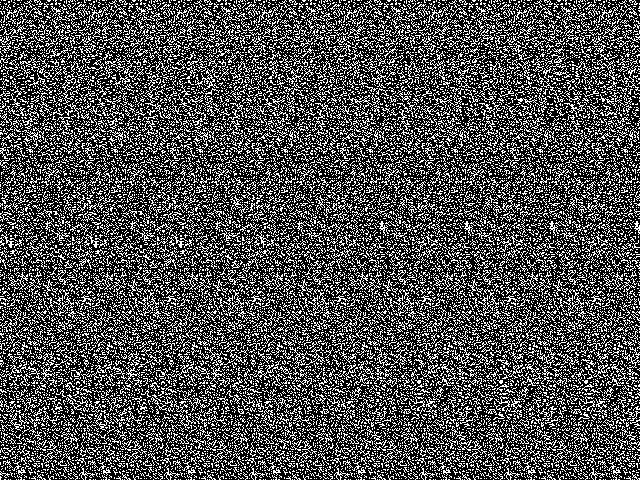 As part of the kerfluffle over Sony's "White is coming" ads, someone said something like "There aren't hidden messages saying Sony hates black people."  So I made an image with a hidden message saying "Sony hates black people".  It's an autostereogram, AKA "magic eye" picture.
src=
Just another avatar resizing since the auto-resizing of the original was looking ugly.  This one for Fraundorf, I believe.
src=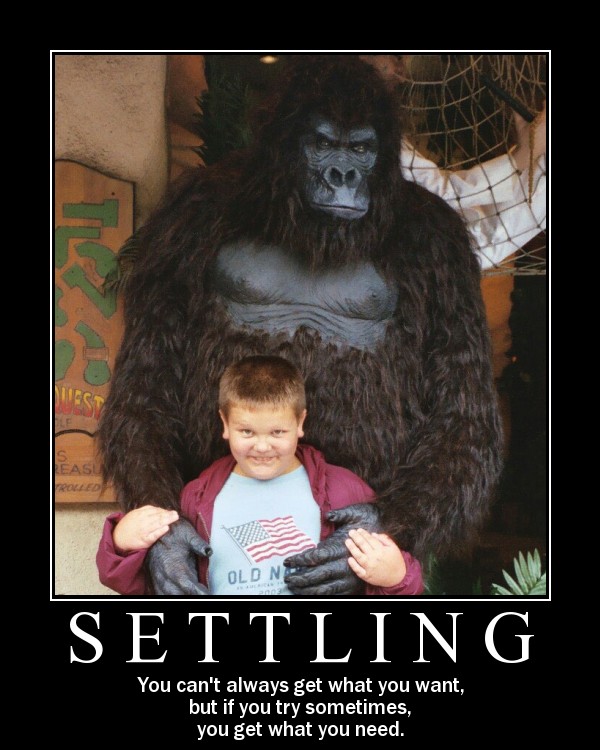 Everyone was playing with an online generator for "motivational" type posters.  This is mine.  I've always found this particular picture of Austin with the fake gorilla reeeeeally funny-looking.  Love that facial expression.
src=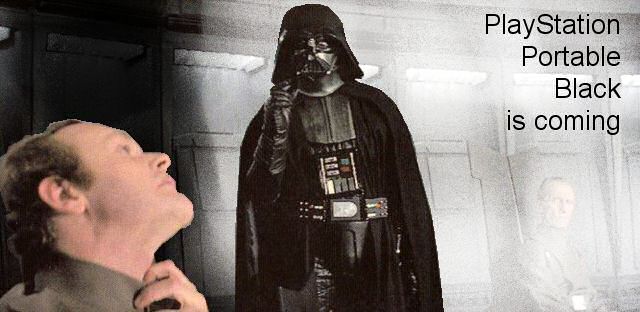 src=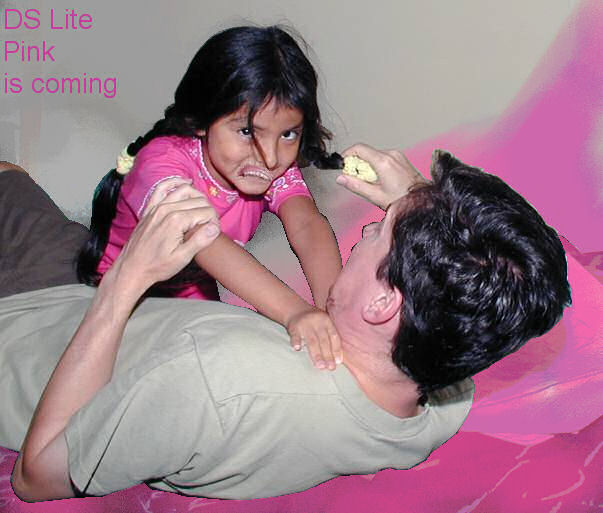 src=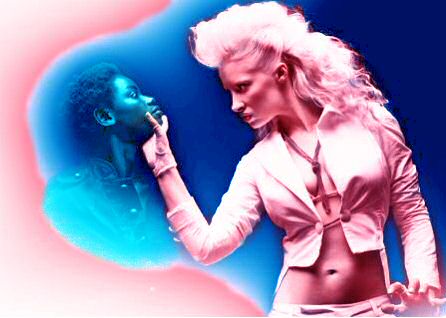 Even more fun based on the black/white PSP ads.
src=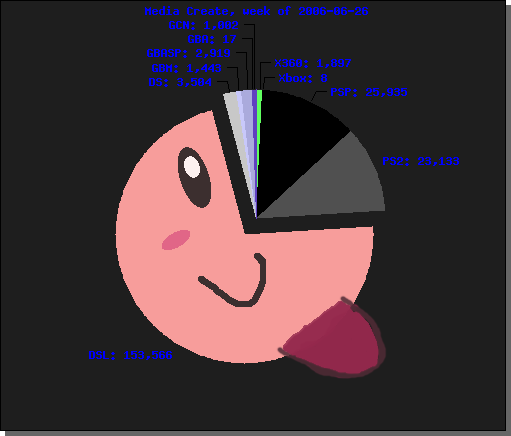 Pac Chart being old hat, I tried for a Kirby chart.  Looks less like Kirby and would've been much more difficult to automate, though, so this one didn't have much of a future.
src=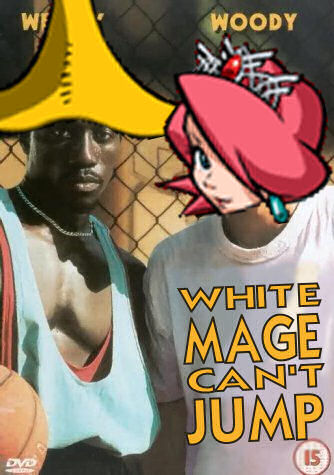 src=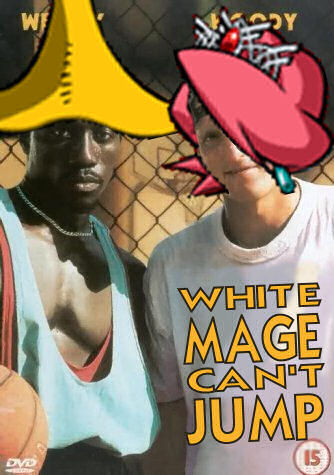 Two iterations of the same concept.  I believe this was from when images turned up for the Final Fantasy characters in Mario Hoops 3-on-3.
src=

I don't remember if this was a request or just a goofy idea, but I took someone's still Squall avatar and made it give a short smirk every few seconds.
src=

bjork's regular avatar morphing into the Ultimate Warrior, since someone had already created one where it was wearing Warrior-like face paint.  This has become kind of a recurring thing for me; you'll see a few more morphs from bjork's avatar in the future.  Such a fun face.
src=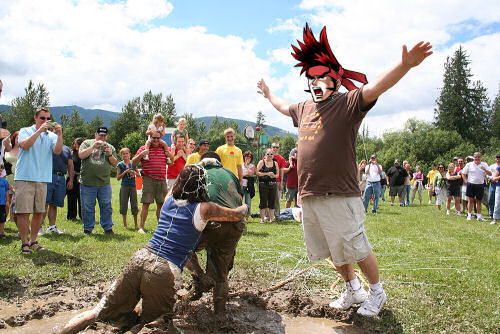 src=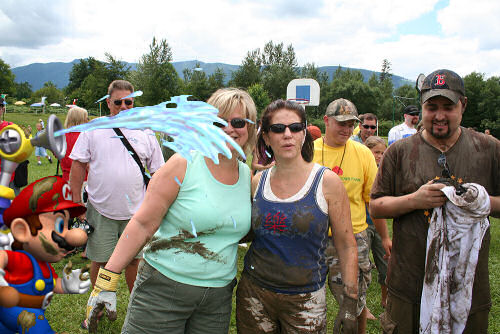 Photoshop thread using images from a Nintendo-sponsored picnic.
src=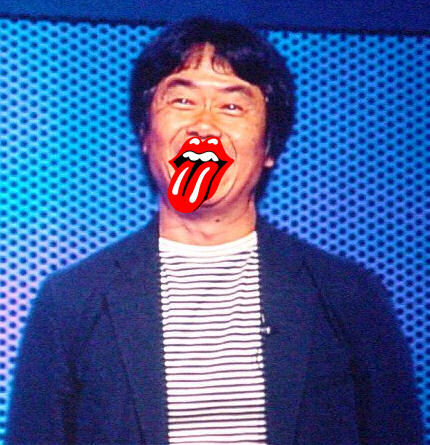 Miyamoto with a Rolling Stones tongue.  Why?  Beats me.
src=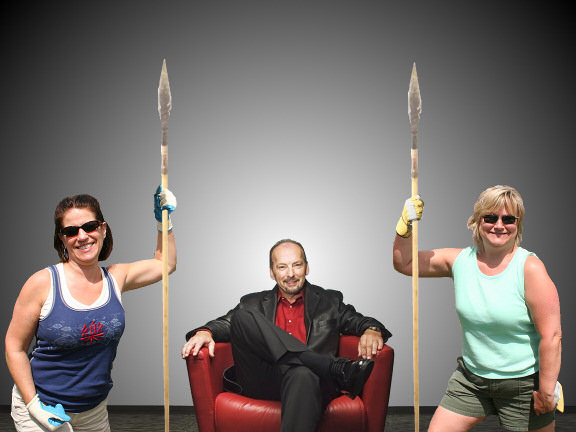 Another from that picnic thread.  This time Perrin and Somebody Else became guards for Peter Moore.
src=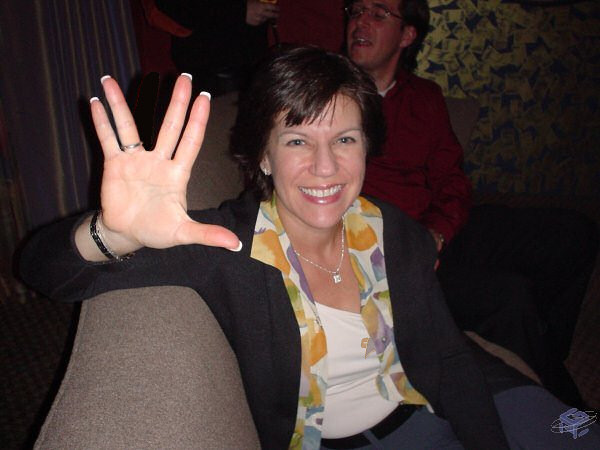 Yet more playing with Perrin.  This time taking a simple wave and turning her Vulcan.
src=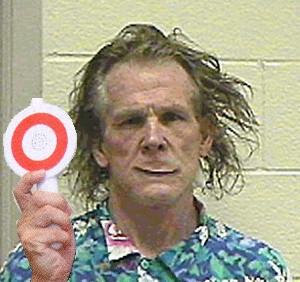 I turned Nick Nolte's frown upside-down.
src=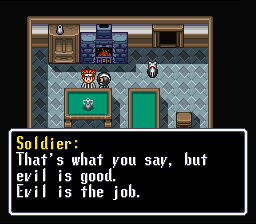 src=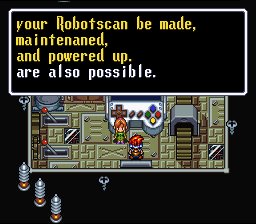 Being a couple of my favority goofy moments in Robotrek, I needed to have them up to reference.